Qanta Visit and Networking Event – Exclusive for Extended Program Participants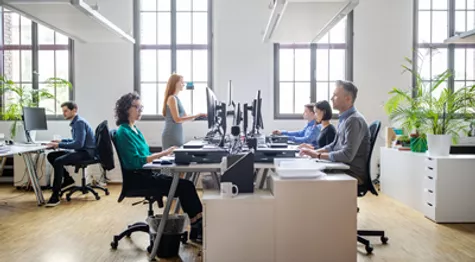 "If you are a startup or an established company and want to launch your business in Boston, you will need a trusted local partner who can make things happen for you, letting you focus on your business.

We are specialized in helping startups and established companies get launched in Boston.  We have all the tools to meet your needs quickly and reliably.  We can help you deal with the nitty-gritties such as office space, legal services, and accounting.  We can help your employees get settled and can support them with housing, visas, and health insurance.

We know the needs of startups and have everything in place to get you launched quickly.   We would love to be your trusted partner in your new venture"
About QANTA DEVELOPMENT
Quanta Development is a real estate company that focuses in the wellbeing and comfort of the people using its facilities. Quanta partners with architectural experts in passive systems and space maximization as well as with engineers who understand the integration of climatization systems controlled by air quality sensors. Quanta understands the correlation between air quality, comfort and creativity/efficiency.
About Eduardo Sastre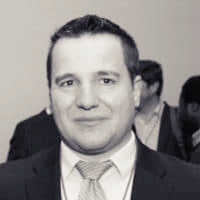 Eduardo is a member of this Program's Advisory Board, a great supporter to the program for many years. With a wide experience in entrepreneurship, project management and  development, new business and partnerships, Eduardo is CEO of AirStat Inc an integration platform for indoor air quality and HVAC equipment aiming to reduce energy consumption and people's wellness.
Principal Manager of Arrow Time Consultants LLC and Co-Founder of Quanta Development LLC. Quanta assists international companies entering the USA market through its extensive network, business programs, and physical and virtual offices. Arrow Time offers clients project controls, scheduling, owner rep, BIM and Building energy consumption modeling to diverse industries.
"I have worked with startups for many years and I have learned that it is essential to establish a local presence quickly so you can focus on your mission .Our goal is to provide you with all the necessary  pieces  to rapidly accelerate your business here in Boston ."
Eduardo Sastre, Qanta's Owner
Event Location

The office is located in Somerville, MA just a 15 min walk from the MIT Kendall innovation center as well as a  10-minute walk from the newly planned Green-Line T Station.
Address: 42 Medford Street, Somerville, MA 02143
Example Driving Distances :
MIT                               10 minutes
Harvard                        8 minutes 
Storrow Drive              10 minutes
I-93                               12 minutes