From Entrepreneurship to Intrapreneurship | Online Program Session
By Prof. Pedro Nueno, President and Honorary President of CEIBS,  Doctor in Business Administration (Harvard University)
Wednesday 10th of November
4:00 PM Spain (GMT+1)
Session Fee: $50,00 / 50,00€
Free Session if you are a Former or Future Participant of the RCC at Harvard Executive Program
"Can companies be entrepreneurial?

Entrepreneurial companies need entrepreneurial employees and managers. If an opportunity appears inside or close to the company, and the company can transform this opportunity into new business activity, creating value, this is <<intrapreneurship>>. We will approach this management processes and will discuss how to stimulate them and how to benefit from them".
Prof. Pedro Nueno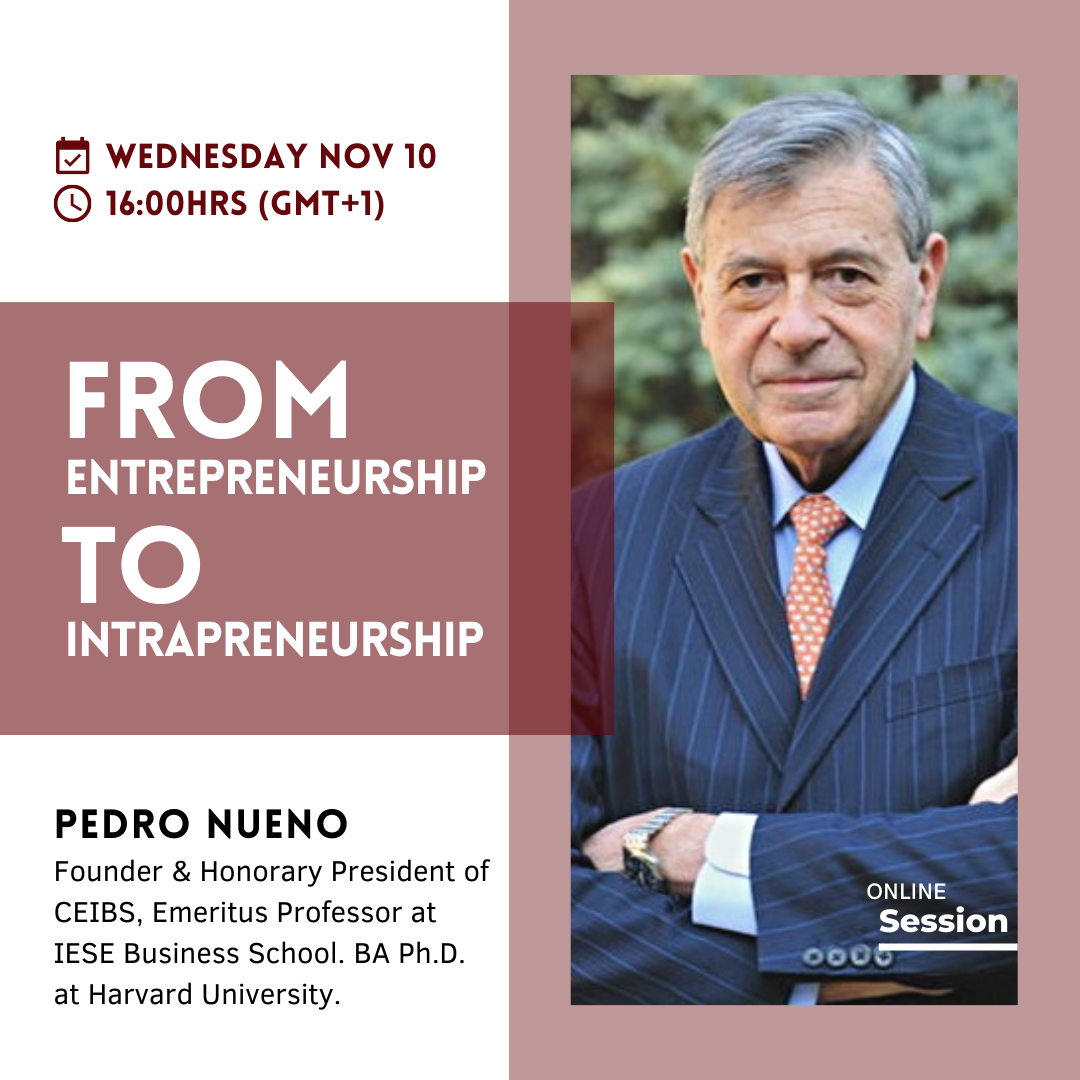 Covid-19: Impact on ESG Investing and Fintech | REGISTRATION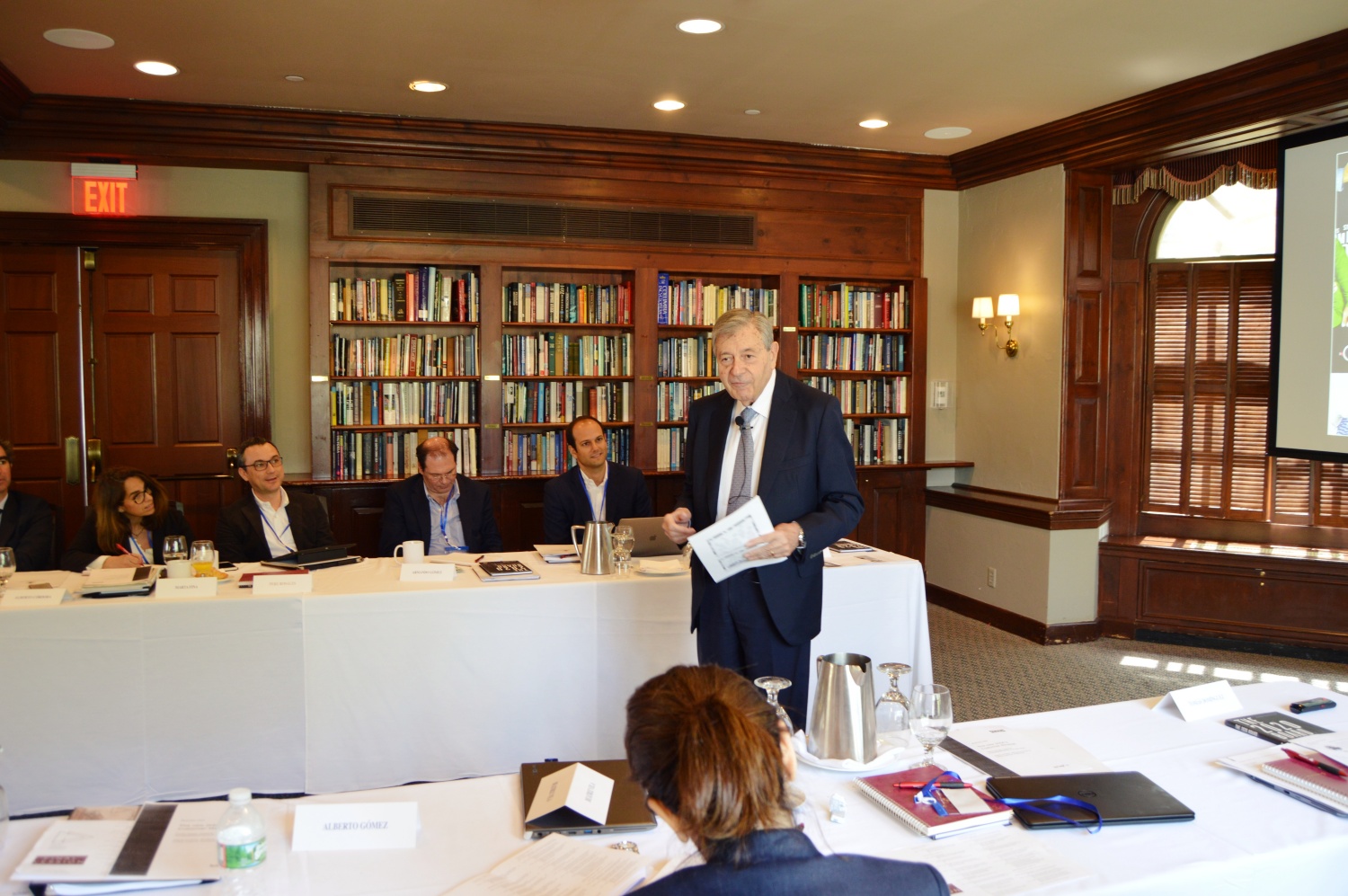 Prof. Nueno Is a technical architect, industrial engineer, and Doctor of Business Administration from Harvard University. He is also Emeritus Professor of Entrepreneurship at IESE Business School and Chengwei Ventures Chair on Entrepreneurship at CEIBS. He is the Founder and current president of the China Europe International Business School (CEIBS), a leading school of business in Asia, with campuses in Shanghai, Beijing, Shenzhen, Accra, and Zurich. He was a member of the visiting committee of the Harvard Business School, a supervisory board in practice, for six years.
Professor Nueno is also the founder of FINAVES, a venture capital corporation associated with the entrepreneurship activity of IESE alumni, which supported the launch of more than 40 companies, creating directly more than 3,000 new jobs. His areas of interest include entrepreneurship, starting new ventures, global management, management of technology, and innovation.