Supported Projects
We collaborate with projects considered trustworthy and competent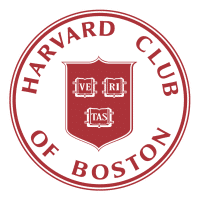 Higginson Foundation
The Program, in membership with Harvard Club of Boston and through this collaboration with the institution, makes an annual donation to the Higginson 1908 Foundation, a Charitable Organization which receives a substantial part of its support from a governmental unit or the general public.
Higginson 1908 Foundation is dedicated to Arts, Culture and Humanities and Related Historical Activities.  This newly formed foundation has been established to help sustain the Harvard Club of Boston's historical mission of supporting deserving students from the Boston area as well as an expanded charter of funding historically significant improvements to the Clubhouse, maintaining the Club's Art Collection, and encouraging programming that advances the Club and University's reputation. 
IES (Innovation & Entrepreneurship Scholarship)
China Spain Innovation & Ventures
China Spain Innovation Ventures is an Eco-Platform that promotes the Innovation and Startups between China and Spain. For the last three years, RCC at Harvard Executive Program has offered the Innovation and Entrepreneurship Scholarship (IES), an award in collaboration with this institution for the three last editions of the China Innovation and Entrepreneurship International Competition that takes place every year in China. Its final round for entrepreneurs takes place in Shenzhen. 
China Club Spain (CCS) is a private non-profit association, formed by Chinese professionals with expertise in Spanish companies and entities. Margaret Chen is a member of this Program's Advisory Board, she is also the Founder and Honorary President of China Club Spain, and the Founding Partner of China Spain Innovation Ventures. 
Caremí Project
The Dominican Republic.
30 years supporting Women
The Program supports INDESCO's Project that promotes the professional and personal development of women. Caremí prepares women to make a  positive impact in today's society and encourage women to seek excellence in their work; to use their profesional expertise in the service of others.
ABOUT INDESCO
Dominican Republic Foundation born under the belief that there's an urgent need of a full promotion of integration in its country, especially in women, their highest priority, to confront the social, human and cultural & economic development challenges.
Del Valle Foundation
"Education, the way for peace"
Since 1988, Fundación del Valle continues to be committed to carrying out social initiatives, educational in nature, aimed at training young people and children, the socio-cultural promotion of women, carrying out development cooperation programs and promoting volunteerism. We protect education as an essential social good, a universal human right, key to a country's development and the fight against poverty.
In the last 30 years, they have managed more than 130 projects in 15 countries, supporting more than 250,000 people in improving their living conditions.
Join US
Are you working in a project that shares the values here supported?
Contact Us!