The Financial Controller: Becoming a Strategic Partner 
New RCC at Harvard Executive Program In Company with GCCI
Harvard Faculty Club, 13-17 Sept 2021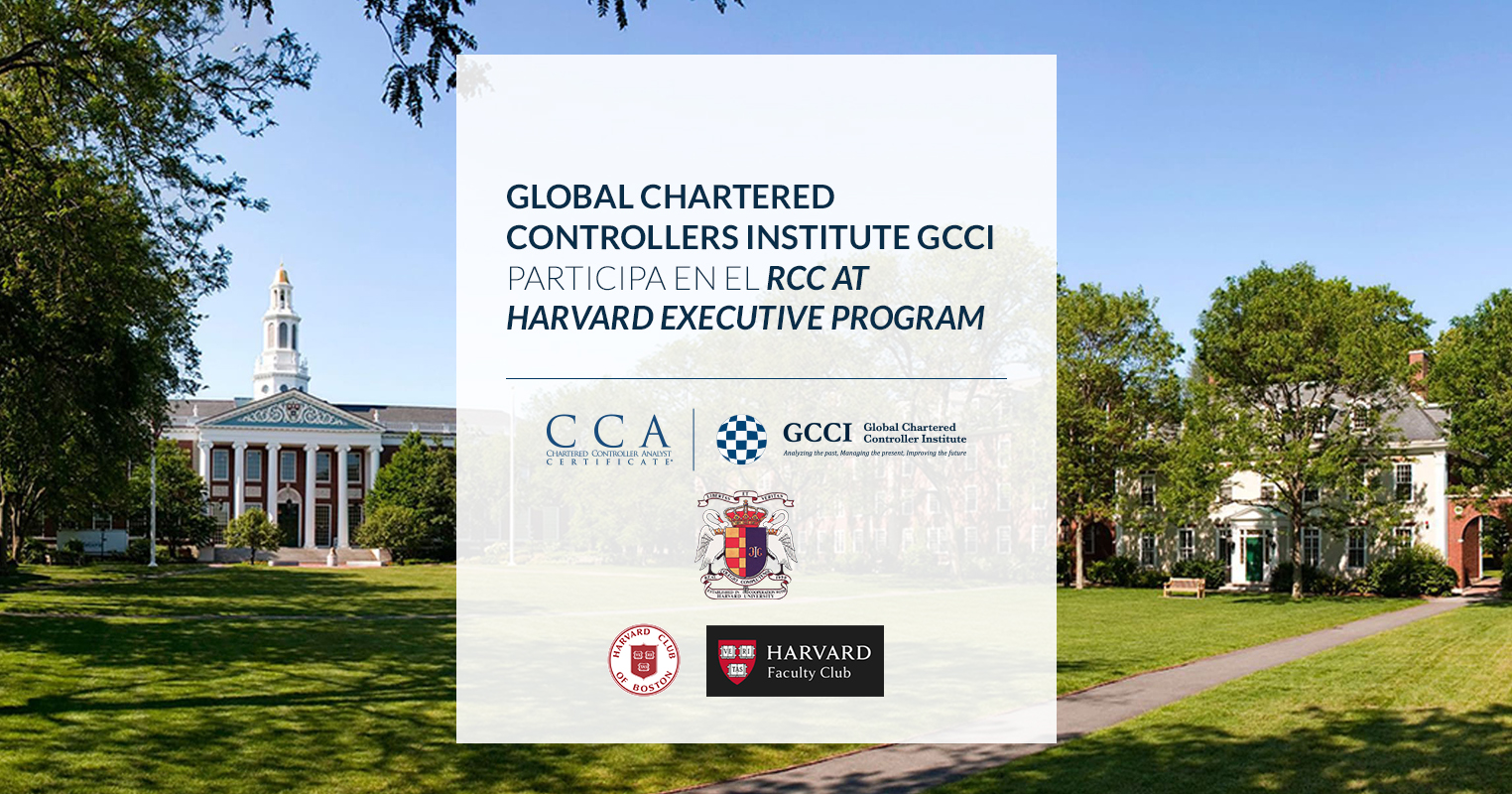 Global Chartered Controller Institute (GCCI) is a worldwide leader in Management Control, sharing and developing the controller's profile  (key in nowadays enterprises) at all levels through the Chartered Controller Analyst Certificate.
RCC at Harvard Executive Program program has settled an agreement with the prestigious GCCI. Together they will celebrate the In Company "Financial Controller Program: Becoming a Strategic Partner" next September 2021 in Harvard.
This executive program offers a strategic toolbox to help participants be better advisors and decision-makers for their company. It takes a multidimensional approach to learning, combining lectures, small group discussion, case study, role-playing, networking opportunities and an immersive strategy simulation to provide new insights.
Increasingly, Financial Controllers are expected to be more strategic decision-makers in the business, as noted by the growing trend of promoting Financial Controllers to the Strategic Partner, which has occurred in recent years at large companies.
The program is designed for the exchange on digital transformation, leadership, strategy, decision making ideas, to make participants reach the know-how of strategic partners or management positions in their companies. This will be possible thanks to the selection of our speakers team: Mihir A. Desai, professor of Finance and Entrepreneurial Management at HBS Lynn Payne, Professor of Gneneral Management, and Mike Lake, president and CEO of Leading Cities, among others.