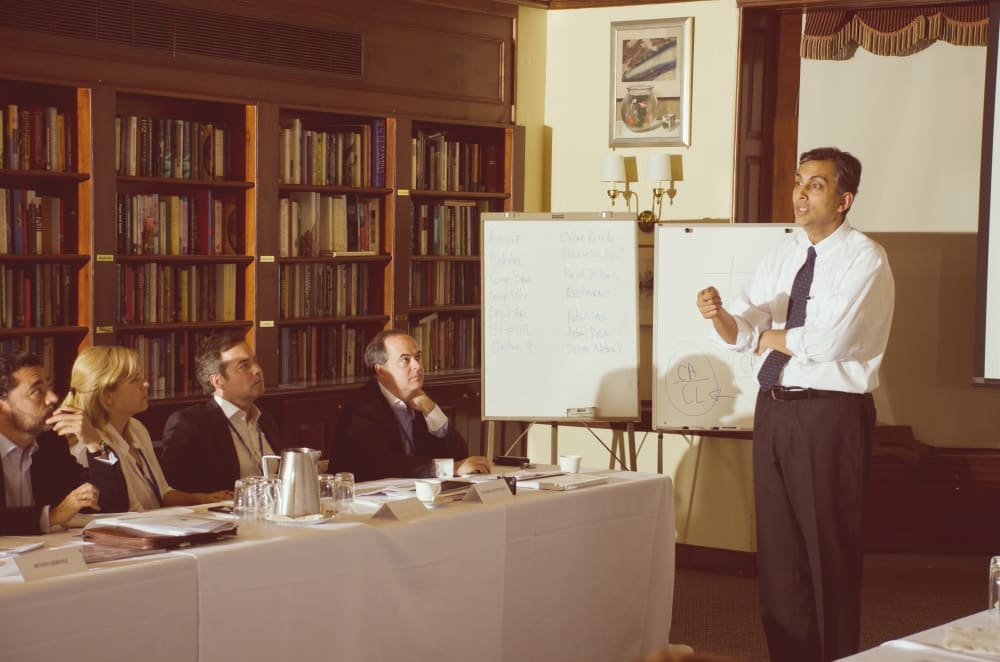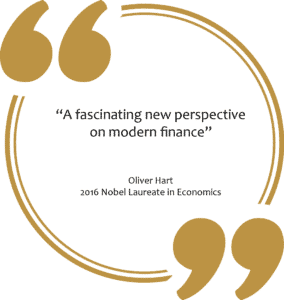 New Book
Mihir Desai's book "The Wisdom of Finance"has been launched today.  He is 
the Mizuho Financial Group Professor of Finance at Harvard Business School and a Professor of Law at Harvard Law School. He is also RCC at Harvard Executive Program's Speaker.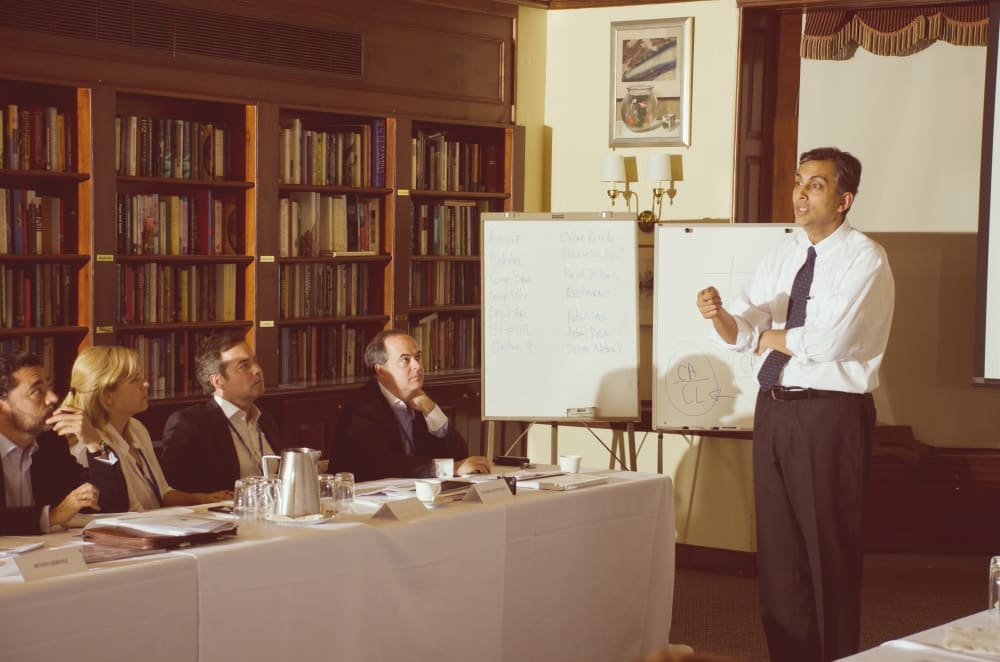 Prof. Mihir A. Desai, RCC at Harvard Executive Session, The Harvard Faculty Club, 2016.
"Most ambitiously, this book endeavors to improve the practice of finance by rediscovering the humanity of the core ideas of finance. The demonization of finance is counterproductive, and regulation, while helpful, holds only limited promise for addressing the transformation of finance into an extractive, rather than a value-creating industry. Perhaps we can all find our way back to a more noble profession by enlivening the ideas of finance through stories that illuminate our lives and our work"
(Author's Note).
He is a Research Associate in the National Bureau of Economic Research's Public Economics and Corporate Finance Programs, and served as the co-director of the NBER's India program. He has also been involved in this RCC at Harvard Executive Program since the beginning and has shared his analysis, unique business insight and strategy with us over the years. To know more about the book and its Author's Note, click on the button below.